Noise sources at Rincon Materials will be the mining equipment in the active mining area, the conveyor belt, and equipment in the facilities area. In all cases, berms or other physical barriers will be used to ensure compliance with all Eagle County and State of Colorado noise limits. A hotline will be maintained to call the operations office in the event of any nuisance or noise problem.
Maximum Permissible Noise Levels.
Every use shall be operated such that the noise level produced does not inherently and recurrently exceed sixty (60) decibels, during the hours of 7:00 A.M. to 7:00 P.M., or fifty-five (55) decibels from 7:00 P.M. to 7:00 A.M. During the hours of 7:00 A.M. to 7:00 P.M., the noise levels permitted may increase a maximum of five (5) decibels for a period not to exceed fifteen (15) minutes in any one (1) hour.
Measured Along Property Boundary.
Noise levels shall be measured at any point along any boundary line of the property on which the use is located.
Putting decibel levels into perspective:
The noise level created from the I-70 corridor measures at 100 decibels and the noise level from heavy equipment is 55 decibels.
1.5 Miles to Extraction Area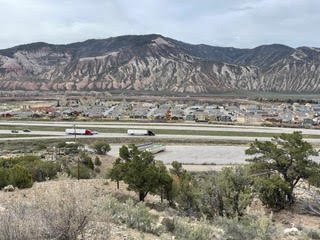 HAVE A QUESTION?
Fill out the form below if you have a question about this project or would like to learn more